Sit back and let's start discussing the top 5 secrets of explainer videos that will help your business to grow faster.
If you have questions regarding this blog post, please look at the FAQs section at the end of this Article.
Have you just started a small business and finished up all paperwork? Great, what about now? How can people find you from the Billions of crowd over there? You will need to promote your product or service to the targeted audience. Let's discuss further:
How will you promote that?
Distributing the printed flyers and brochures could not call your massive audience to your business site if you have even published an online website. You will still need the audience to explore it and buy something you are offering.
Here the Animated video plays a part!
More than 95% of companies promote their business through social channels like Facebook, Twitter, Instagram, etc. They reach a large audience by launching unique and professional animated explainer videos in the middle of the action. So, you are searching for the secrets of amazing explainer videos.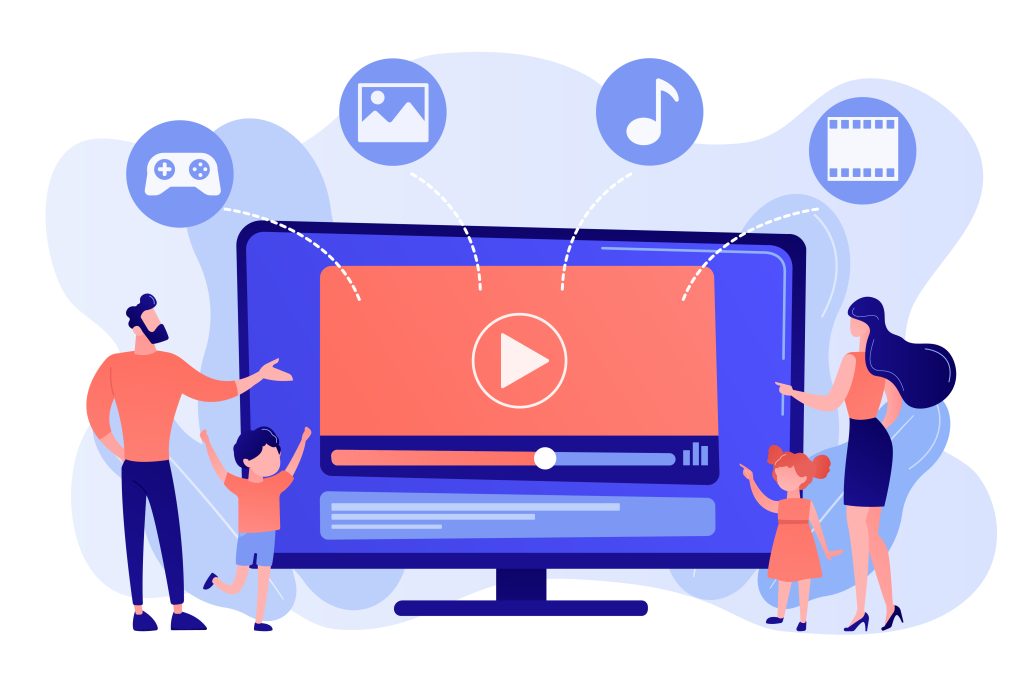 Top 5 secrets of Explainer videos!
You may have heard people often use explainer videos as their sales letter to add flavor to their marketing campaigns, that's because animated explainer videos can compile all your ideas into a short video clip, and fun and engaging video content can increase your conversions and get you millions of clicks to your online website.
💡 Tip: Animation explainer videos are all customized, and you have complete control from script-writing and storyboard designing to the final output of the video! You are beyond the limitations.
Here are the Top 5 secrets of explainer videos:
1. Make your animation video more Shareable:
People find themselves wise and sharp by sharing a unique and never watched clip or story, so sharing is a great power, and you will need to describe your brand via an easy and expressive short message.
2. Keep thinking about a Remarkable explainer video:
Always try to write the story upside-down (Extraordinary) that should be easy to remember and never imagined. For example – Think of what your product or service is about, visualize the person, and make him much more complicated as you explain that – Life is nothing without our product/service.
3. Visual Techniques:
Keep video styles unique; Use Paper-cut, Whiteboard, 2D & 3D-based videos, Infographics, and Real Humans plus Animated Characters. People are less interested in the old-style-advertisement, like revolving stories around real humans; no matter how powerful it is, if we don't use the animated elements in the story, it will not reach out to your desired consequences.
4. Put Incredible Characters into the story:
If you are still interested in creating explainer videos around real humans, then make sure to involve the kids or animals as they act like sophisticated people; it makes much engaging content and increases the chances of sharing.
5. Objects and Funny Expressions:
Create the fruits animation video and sync with the voice-over, this is one of the most creative marketing strategies as it gives you opportunities and makes the sales like wow! and the most important reason for adopting this strategy is that people will never forget your product or service as well as your brand name, and keep in mind the people who never forget who shares your business as they own.
FAQs – Most asked questions about Explainer videos:
How does the explainer video benefit businesses?
As increasing interest in online searches for animation videos proves the value. Furthermore, according to most surveys, websites with videos increase engagement both within the website and on social channels – and improve the sales strategy.
What are the benefits of animations?
Here are the top 10 benefits of using an animated video:
Customer Reach
Website Engagement
Improve Sales
Boost Social Media Accounts
Increasing Followers
Optimizes Site SEO
Explaining the Product or Service
Explains complex ideas
Visualizes the impossible scenarios
Cost effects marketing solution.
💡 Tip: More benefits in detail can be found on the KasraDesigns blogpost.
What are the disadvantages of an animated video?
There is only one disadvantage; using a lot of animations on a web page is meant to distract your visitors. People get confused and sometimes irritated, so remember – do not add much-animated content such as animated adverts, pop-ups, confetti, etc.
More questions? Feel free to drop your queries into the comment section.
Please BOOKMARK our blog page and keep visiting for more content.